The recent UN Climate Change Report made the following very sobering bullet points
Humans are to blame - FULL STOP
Temperatures will keep rising
The weather will continue to become more extreme
Arctic summers could soon be ice free
Sea levels will continue to rise for thousands of years
We are running out of time!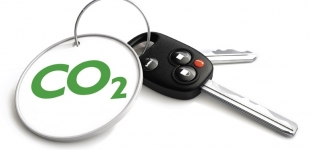 We have to do something, and Wykamol are continuing to make an environmental difference by accelerating the change in their field fleet to all electric vehicles.
Further, Wykamol are installing solar powered vehicle chargers at their head office for both visitors and staff.
Following on from the recent installation of almost 400 solar Panels across our two production sites, and the national free HDPE membrane offcut collection scheme, the Wykamol ECO journey continues.
No one in the waterproofing or preservation sector is doing more than Wykamol, but this is only the start of our ECO journey in making an environmental difference.
With the carbon savings from our solar panels, and membrane offcut collection recycling scheme, and now our field fleet being transitioned to all electric vehicles, we are on target to achieve our initial goal of reducing our carbon footprint by 150 tonnes of C02 per annum. 
More ECO solutions are in progress, watch this space for further updates.