…Well that is, according to many of our customers, including Sarah from S10 Sheffield. At LABS Basements and Damp Proofing, www.l-a-b-s.co.uk. our number one priority is always to achieve total client satisfaction throughout all aspects of the project. We have undertaken the writing of this special blogpost to celebrate our recent achievement in terms of surpassing x50 5*Google reviews. 
In this blogpost we will be outlining why undertaking a basement conversion with LABS Basements & Damp Proofing is regarded as a pleasant experience by our customers, and how we as a company have become a leading choice when choosing to have a basement conversion or damp proofing works undertaken in Sheffield and the surrounding areas. First and foremost, customer experience is vitally important to us at LABS Basements & Damp Proofing, and we have mapped the customer journey and implemented mechanisms to ensure our customers are always communicated with. In addition to this you have added peace of mind as we are proud members of the Basement Waterproofing Association (BWA). As approved contractors for the installation of various waterproofing/damp proofing systems, and as BWA members, we are able to provide insurance backed guarantees, that protects our clients in the unlikely event of installation failure, or should we cease trading, in the future. Along with our preferred suppliers, Wykamol (BBA Approved products) and Elta Fans (Advanced Ventilation Systems), not only is our customer service exemplary, our collaboration with the aforementioned has meant that the products used are of the highest standard, manufactured in Britain, and with BBA approval for added peace of mind. 
Reviews and the BWA: 
At LABS Basements & Damp Proofing, we pride ourselves on being the highest rated basement conversion and damp proofing company in the local area, with 50+ five-star reviews on Google. We are miles ahead of the competition and the demand for our services reflects this. The reviews should help to provide a sense of comfort for any prospective client, that LABS Basements & Damp Proofing are going to be the right choice for their basement conversion project. Please take the time to have a look at our reviews and see just what our previous clients have to say about our services shorturl.at/sADMO. We're also proud to be Gold Members of the Basement Waterproofing Association (BWA), which should help to provide the client with a sense of comfort in our ability to deliver on the technical aspects of basement conversions. This, along with our reviews demonstrates customer satisfaction, which is our number one priority at LABS Basements & Damp Proofing. 
Industry Best Practice: 
At LABS Basements and Damp Proofing, we strictly adhere to 'BS8102:2009 the code of practice for protection of below ground structures against water,' which demonstrates our appreciation and use of best practice guidance that is founded upon years of waterproofing research and development. BS8102 gives recommendations and provides guidance on methods of dealing with and preventing 
Communications and Customer Experience: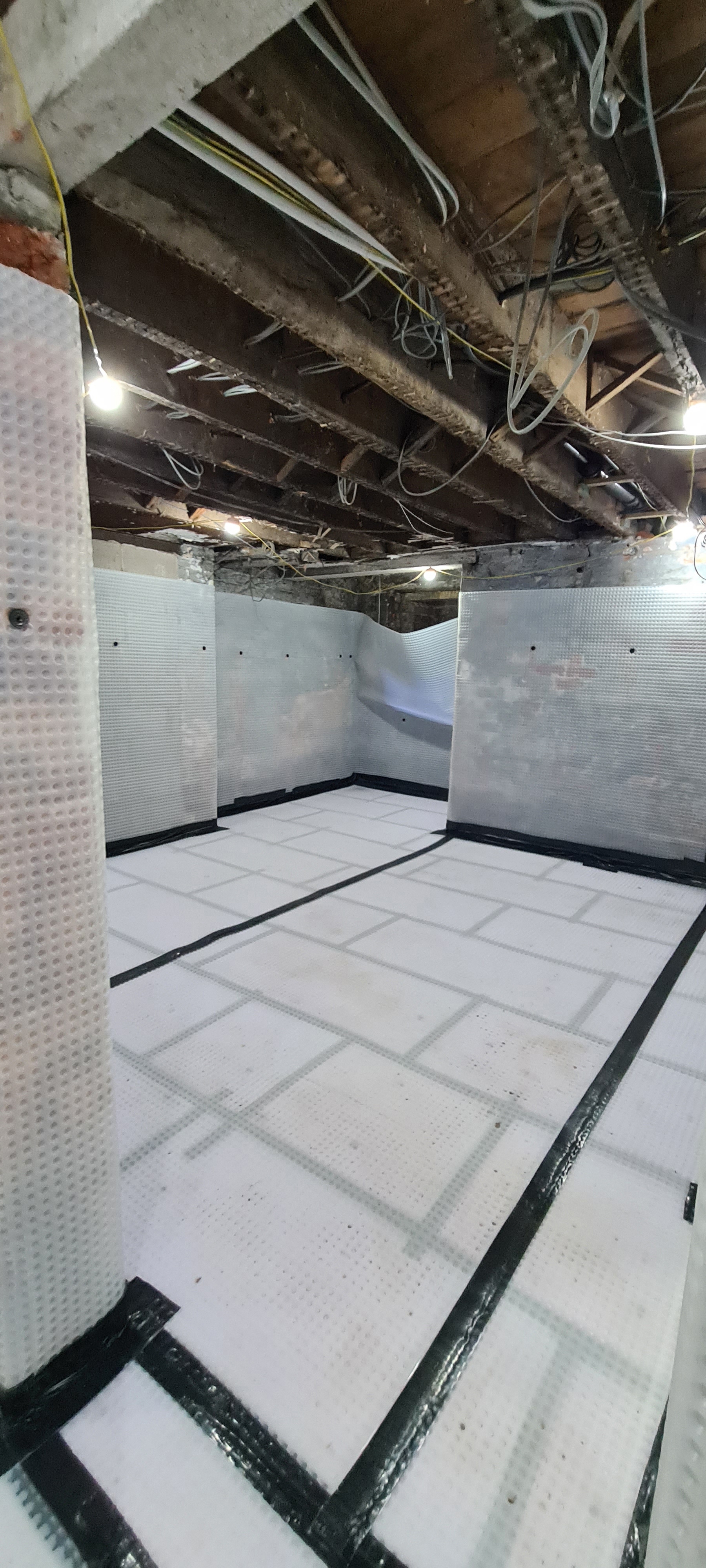 At LABS Basements & Damp Proofing we put an emphasis on efficient and consistent communication between our staff and clients, to ensure that the client is aware of where the project is at, at all stages. We use multiple methods to achieve this including WhatsApp groups, email communication and our thorough Customer Relation Management (CRM) system, in order to give the client peace of mind. WhatsApp groups are utilized on all projects, whereby members of staff including the company director, office manager, plumber, electrician and all other relevant on-site workers are added. These groups are utilized by the client in order to ask any questions they might have regarding their project, which will then be seen and addressed by the relevant persons. These groups are also used for our workers to update the client at the end of each day, on the current status of their project, with a small write up and corresponding photographs. 
With the addition of our new CRM system clients portal, clients will be able to log on to a portal that will have all the relevant documentation, including drawings, photographs of the job, building control certificates and correspondence etc. pertaining to their project. This will be updated frequently by our team, for clear and thorough communication between our staff and the client. This should help to provide the client with a sense of structure for their project, as they will be able to see what works specifically we intend to carry out every day, and at the end of each day they will be able to log on and see the progress that has been made. The value of good communication is one of the most vitally important aspects, that has an impact on the costs, the overall success of the project, and most importantly the overall customer experience. To find out more about our products and services, visit us at www.l-a-b-s.co.uk.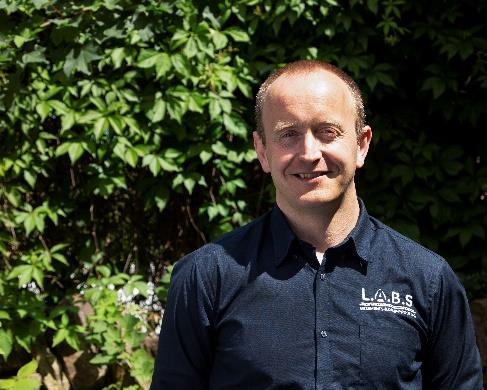 Brendan McMenamin MSc
Managing Director